The specialists at EJH work diligently to bring your vision to life. Whether it's a small cabinetry installation or a full-home remodeling project, we provide unmatched designs, products, and professionalism.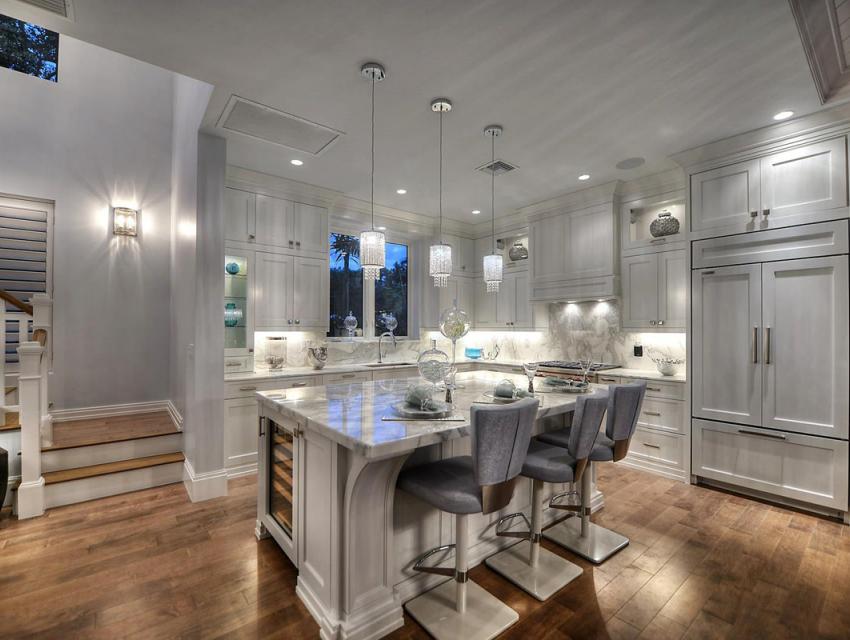 Kitchens have become the centerpiece of a modern living space and the focal point of everyday life and entertaining. More than any other room, the kitchen seems to be where we spend the most time while at home. A well-designed cooking and dining area can inspire you to spend more time preparing meals and can be motivation for entertaining friends and family. 
EJH is proud to design and install the crème de la crème of kitchen and dining spaces for homes, outdoor spaces, and condominiums. We utilize top-of-the-line products that are durable, beautiful, affordable, and will provide you with a lifetime of satisfaction.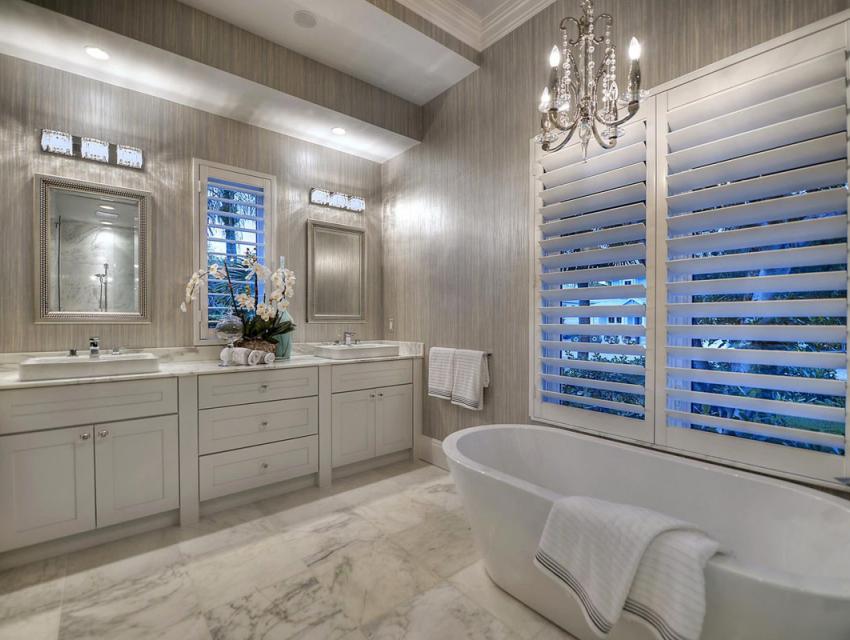 Your home can be injected with comfort and class with an upscale bathroom remodeling. Whether you want something traditional or modern, a luxurious bathroom or just an update - EJH creates stunning bathroom designs based on your vision and personal style.
Designed by our team of experts, your new bathroom can become the starting point for your private living space, or the final touch that completes your dream home.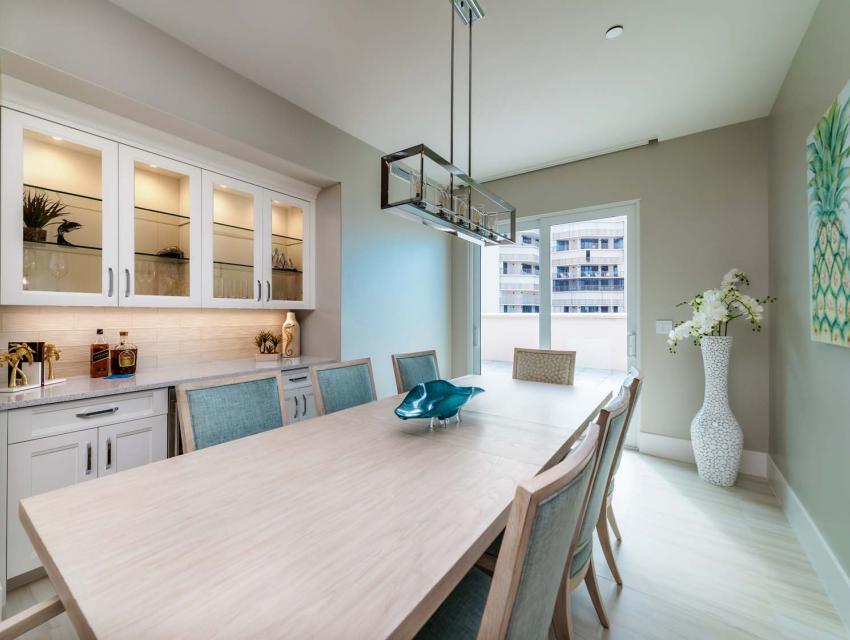 Built-ins are a specialty here at EJH! We have decades of experience creating the ideal solution for each space. Our craftsmen will meticulously measure, design, and then build everything to your specifications in our shop.
Whether it's a living room, dining room, office space, or a corner bar; we will work with you to create striking and well-optimized built-ins for your television and other electronics, books, wine storage, glassware, art display, and more. Get in touch to learn more about our high-quality cabinetry, countertops, and drawer systems.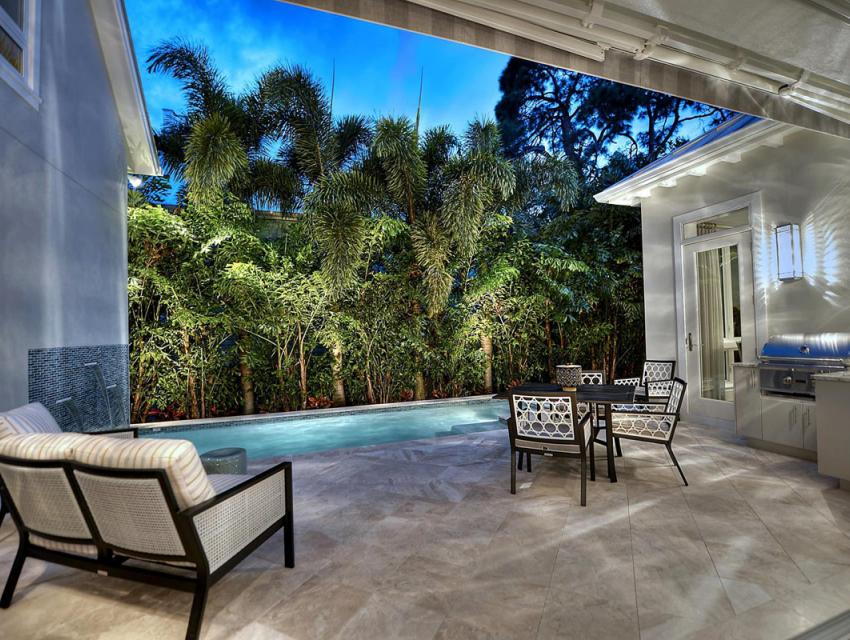 Outdoor Spaces
Florida is the sunshine state, and you deserve a beautiful space to entertain or relax by the pool on your lanai or patio. If you like to grill and serve dinner outdoors, or simply lounge and soak up the sun, an attractive and functional space is an invaluable addition to your Gulf-Coast lifestyle.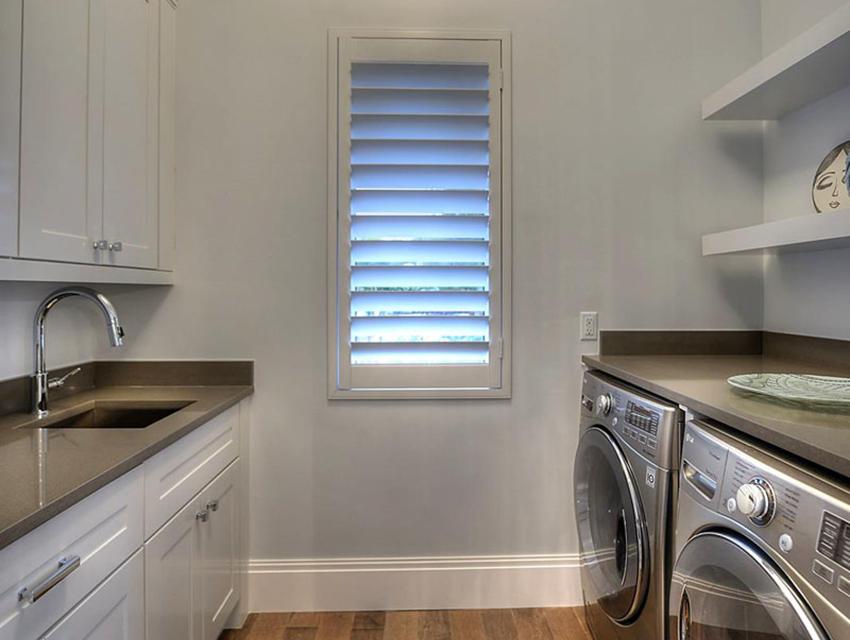 Laundry Areas & Sandrooms
Whether it's visible when entering your home, or set back into the recesses of a hallway, homeowners can create pleasant and functional laundry rooms and "sandrooms" that continue the style of your home or kitchen.
A custom build lets you take advantage of every square inch available. EJH will design and install to accommodate any dimensions, any size washer and dryer, and any size family. Transform these spaces that are used every day - and often over-looked - into places that you can truly enjoy.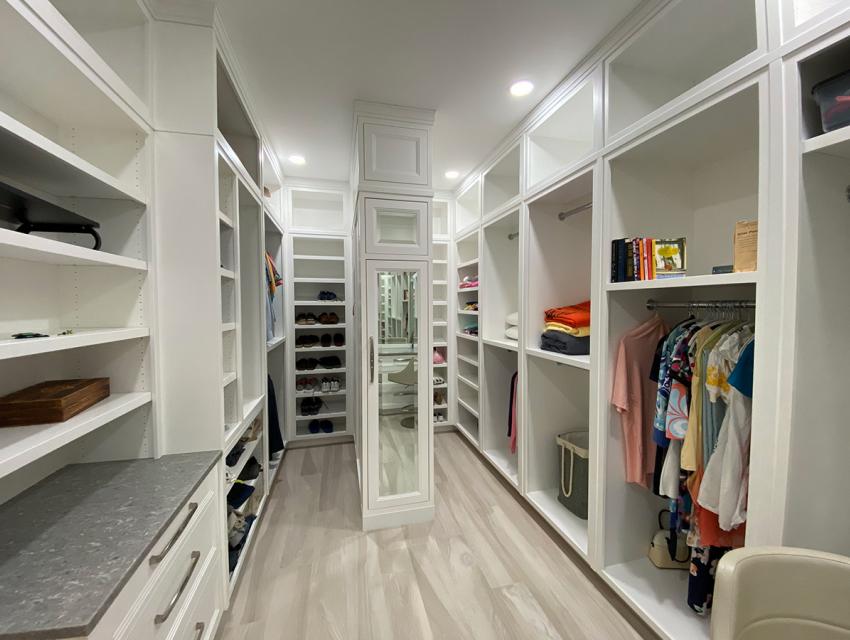 Closets
When it comes to the design of one of the most private spaces in your home, the experts at EJH will work with you to transform your closet into an organized oasis. The many benefits gained with the addition of a custom closet system includes shelving, rods, and built-in drawers and cabinets that will make your routine easier.
Together we can custom-build and create an elegant system that will fit your space and style.